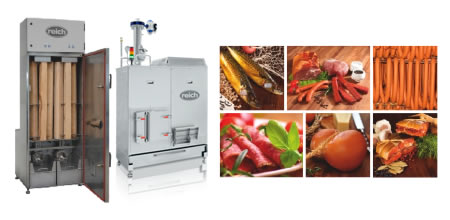 in: News

Tags:

AgroProdMash, ANUGA FoodTec, FR 2008 friction smoke generator, Germany, Gulfood, IFFA, KREFATEC Solutions AG, REICH S 800 H, REICH Thermoprozesstechnik GmbH, REICH's smoke generator, SAP, Schechingen, SEAFOOD PROCESSING, SPAR Austria, Stuttgart, SÜFFA, THE S 900 H STEAMSMOKER, U.A.E.: German Food Engineering, UNICONTROL 3000
note: no comments
FR 2008 friction smoke generator and S 900 H steam smoke generator market launch
We presented our new smoke generators in public for the first at IFFA 2016, which was a great success for REICH. In the meantime, both machines have gone into serial production and are in operation at a large industrial customer.The initial feedback is consistently positive and confirms that REICH's engineers have done a good job.